William and Kate move without their nanny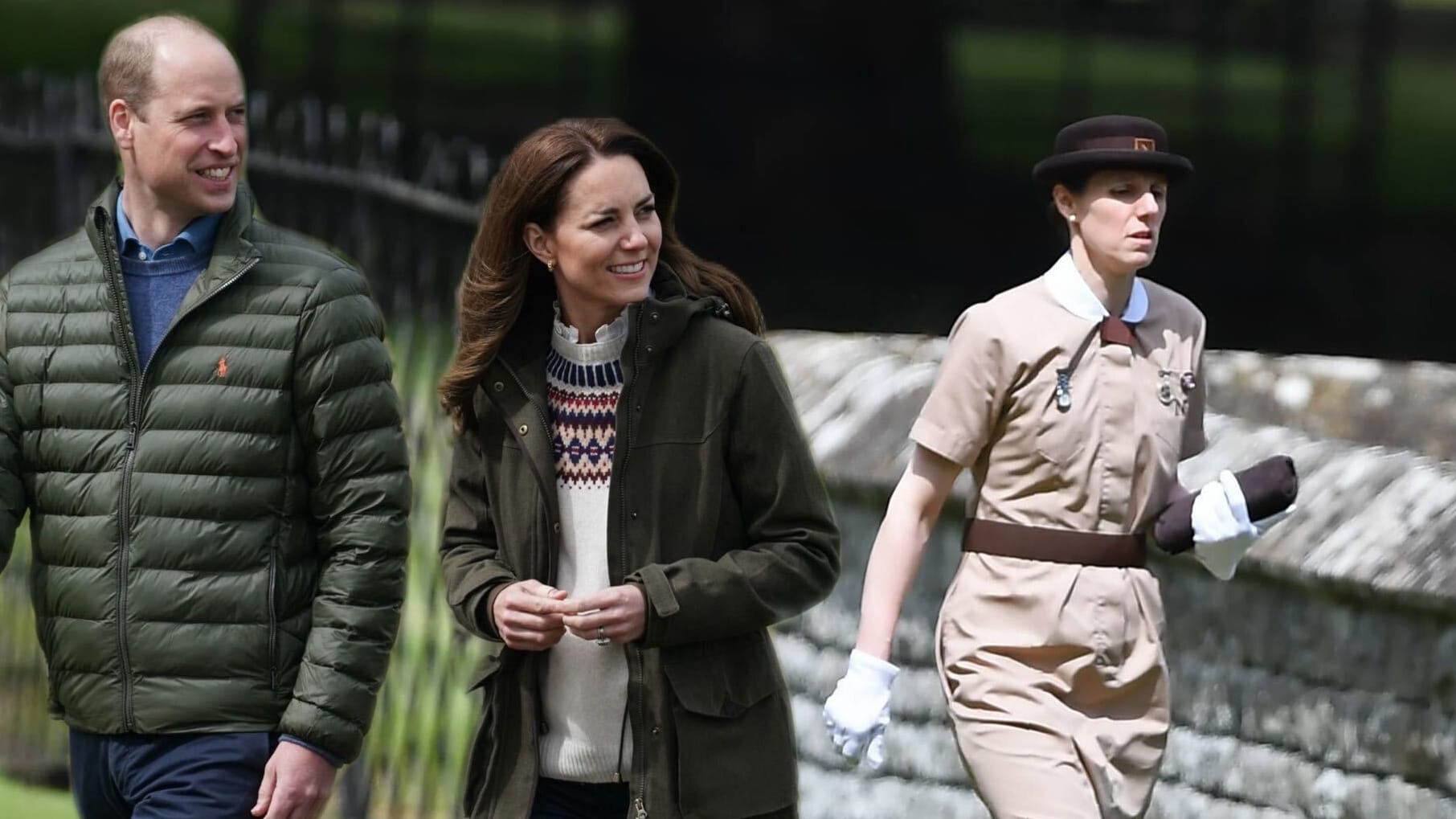 In September, William and Kate will leave Kensington Palace and move into their new home. There will deliberately be no room for the nanny there. Prince William and Duchess Kate are about to move house: in a few weeks they will leave Kensington Palace in west London and then stay at Adelaide Cottage in Windsor Home Park in peaceful Berkshire. For the royal family, the move means not only a spatial change, but also a personal change.
No room for Nanny Maria
Because, as reported by the British newspaper "The Telegraph", Maria Teresa Turrion Borrallo, the nanny of George, Charlotte and Louis, will no longer live under the same roof with the family. The reason for this decision: William and Kate want their children, who are between four and nine years old, to now have as normal an education as possible. A nanny no longer fits into the concept. Maria Teresa Turrion Borrallo with the Queen. (Source: Chris Jackson/Getty Images) In addition, the space available in the new royal residence would no longer be sufficient for the staff who live there. William and Kate and their three children would only have four bedrooms. William and Kate are expected to move into their new home before school starts in September. Maria Borrallo, from Spain, was initially hired to care for Prince George when he was eight months old. Lately, however, she has mainly looked after her seven-year-old sister Charlotte and her four-year-old brother Louis. Maria Borrallo was educated at the famous Norland College, which has been training nursemaids for the wealthy and noble since 1892. The college is considered the most recognized and important training for future nannies.