Gottschalk, Kruger and the Flachwitzes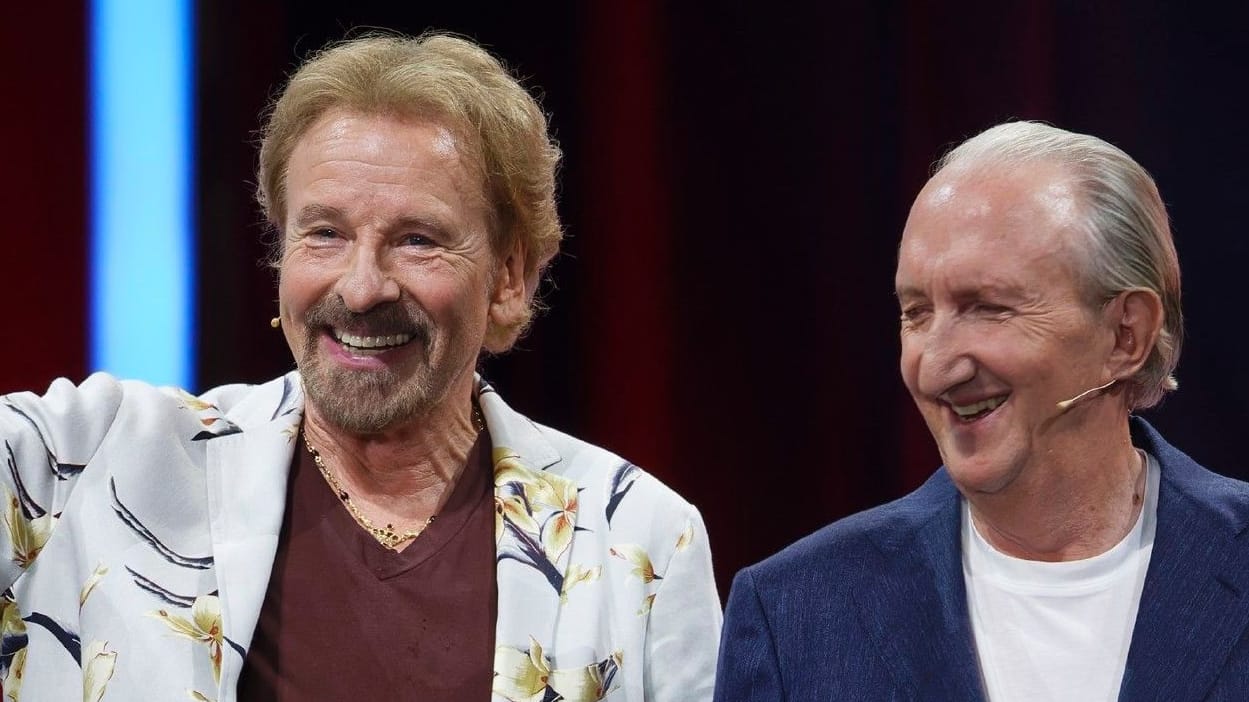 The first two guests of the evening do not care about the internal race for the title of proverb. Chris Tall and Oliver Pocher are just happy to be there. While one (Chris Tall) has his "Supernasen" VHS collection signed, the other (Oliver Pocher) even makes himself available for the reconstruction of the famous "wheel scene". "Where are the knives!" shouts Thomas Gottschalk impatiently. "Imagine I was Wendler!" jokes Oliver Pocher. "Oh, then I would stab while running!" cried the tall blonde. The Twitter community has "celebrated" the fun of the wheel toss as "a child's birthday party at McDonald's". The network police also observed the gradually arriving guests with a critical eye. It doesn't matter whether it's the three film series colleagues Anja Kruse, Denise Biellmann and Andrea L'arronge, the RTL celebrity specialist Frauke Ludowig or Jörg Pilawa, who jumps "completely spontaneously" from the audience to the stage: Nobody knocks out the viral TV keeps Socks Only Ella Endlich, who occasionally sings the acoustic rock masterpiece "Der Pansexuale Mann" with Mike Krüger, is carried on the hands of genre-weary people. Here, the debate is pushed to the extreme when Krüger sings about putting on the "braces".
Heino accepts "Starry Sky".
"40 years of great noses": Heino and Mike Krüger. (Source: RTL+) Flachwitz's endless handover reaches increasingly grotesque "highlights" as the gala, interrupted by various much more exciting advertising blocks, continues. At one point, Laura Wontorra is happy that the two "nonsense" (Pocher and Tall) are finally off the stage. But what good is it that, shortly afterwards, Heino steps into the limelight in a light black jacket and sings the Hubert-Kah-Gassenhauer "Starry Sky" in full read mode. Between memories of repeated films from a time when an acting job from the house of Krüger-Gottschalk brought six million Germans to cinemas and the music videos and foxtrot of the author "Nippel" himself and of the NDW Markus icon ("I want to have fun") no longer comes to mind. But that doesn't matter. Berlin's Admiralspalast has long been upside down. Hans Werner Olm pulls a short gag "Hatta Klima?" of the hip. Oliver Kalkofe holds the final laudatory speech. And Tommy and Mike sing "Rocking all over the world" together under a shower of confetti. After three hours, everyone claps loudly – ​​some because that's how it should be and some because the nightmare is finally over.